22

Jun
Journaling Your Children: You Play Coy So Well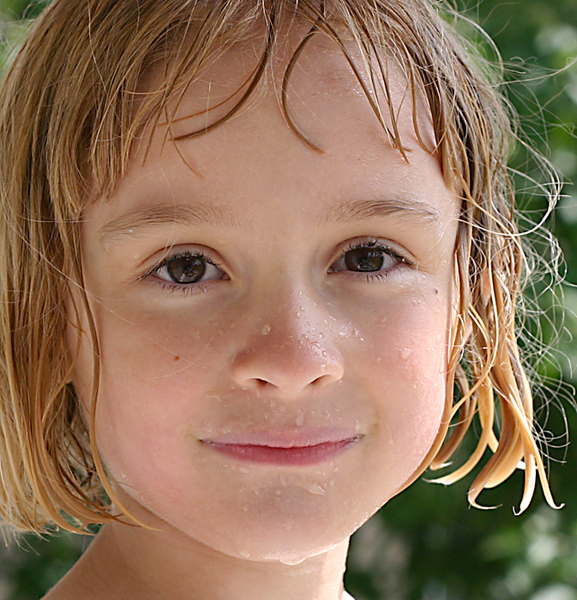 As I searched for ways to capture the wonderful trivial moments of my children's lives I found a simple, easy method: once a week I take a few moments to write some brief observations on a child's life. I've done this for all eight of my children. There is nothing special about what I've done. I simply sit down and take a few minutes to dump a few details and feelings about a child and what's been going on in our lives. If it was any harder I wouldn't have done it (scrap booking anyone?). What I have now that five of my eight children are grown and gone is a montage of our lives mostly of things that have long been lost to my memory. I say "our" lives because even though these blurbs are about one of my children, it inevitably catches a picture of me in the reflection. Each Sunday I send my kids one entry from their "journals" and we are reliving our lives together. Anyone can do this. You will find it worth it when your children are gone.
This is the first entry in my second daughter's journal. She's grown and just left  home.
April 4, 1999
Dear Guppy,
This is my first entry in your journal. You are about 11 months old now. Has it been that long since I saw the midwife bring you up out of the waters of the birthing tub? Of course that is why we call you Guppy–because you are a water baby. What a joy you have brought to our family. You are a golden baby. Seems like you have golden skin with golden hair. Seems fitting that your real name is Autumn Laurel. Right now you are high maintenance. 95% of your day is spent in someone's arms. You thrive in being held. Mom and Tory are your favorites, but Cory and Rory and even your old dad get the opportunity to hold you. Last night, while Mom was creating Easter baskets, you came to bed with me. You played for a little while, then you crawled over to me, gave a couple of cries, laid your head down on my chest and went to sleep. How sweet it was.
During the first months of your life I did a lot of traveling and thus didn't get to know you very well. When I would come home, you wouldn't want anything to do with me. But now you know me. When I came home from NYC yesterday, you smiled and came right to me. You are funny. When you sit in your high chair right next to my chair I often will lean over and put my face near yours trying to get your attention. You will stare off in some other direction ignoring me. You know that I am there and as I put my face closer and closer to yours you will finally press your forehead to mine and smile still without looking at me. You play coy so well. I love it when you cuddle with me putting your head in the crook of my neck and squeeze me with both arms. How wonderful it is to be a part of your life.
Tory C Anderson is the father and Dad of eight children. He has been employed in telecommunication and computer technology for 25 years. Like most men, Tory has many plans for his life, but he has found that his family has been taking up most of the space. He feels no regrets. Tory's latest Young Adult novel, Joey and the Magic Map is out. You can read more about it here: http://www.ToryCAnderson.com