24

Mar
Swimming in Estrogen—A Dad's Experience at Dance Competition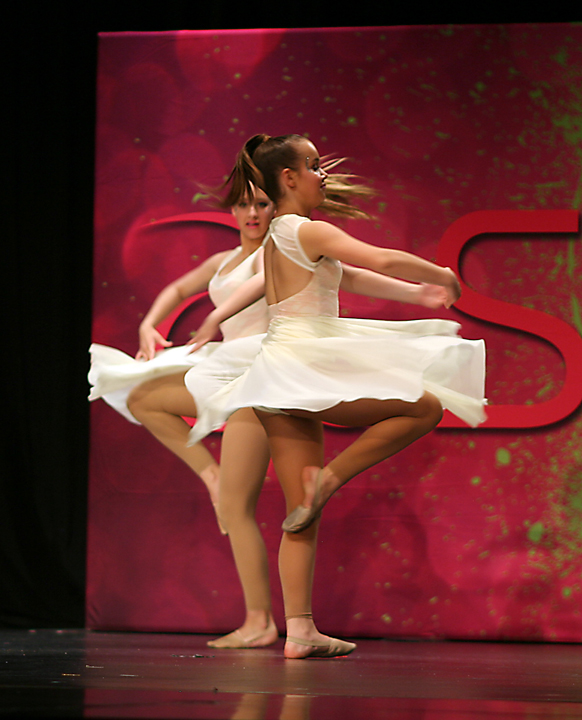 I have five sons. That's a lot, right? I'm able to surround myself with all things male. We wear camo, shoot deer, talk football, scratch ourselves, and spit. My sons will raise an eyebrow and chuckle at this description. We find camo amusing and have never shot anything. We throw boomerangs and Frisbees and fly quad-line kites, but we've never tossed a football or baseball to each other. There may be some scratching, but we try to keep that private. Even if we don't fit the most common stereotype, we are male and see the world from that point of view. I also have three daughters. They are a splash of feminine color brightening the male hues of my world. Last weekend my daughters' lives dominated my world and I found myself swimming in estrogen.
The event was a dance competition in St. George, Utah, hosted by Aspire. When I walked onto the venue, Dixie High School, I walked into a world of girls and women where men existed at the level of pets. We followed along behind our women like puppy dogs, wagging our tails and hoping for a smile and a scratch behind the ears every once in a while. We watched the events of the day with both curiosity and bewilderment while subduing an urge to go outside and chew on a ball.
I ran into another dad there who was present to support his daughter. He grinned at me knowingly. He had just bought an older Mustang that needed restoration and was suffering by being at the dance competition instead of home working on the car. He assumed I was suffering also. Surprisingly, I wasn't.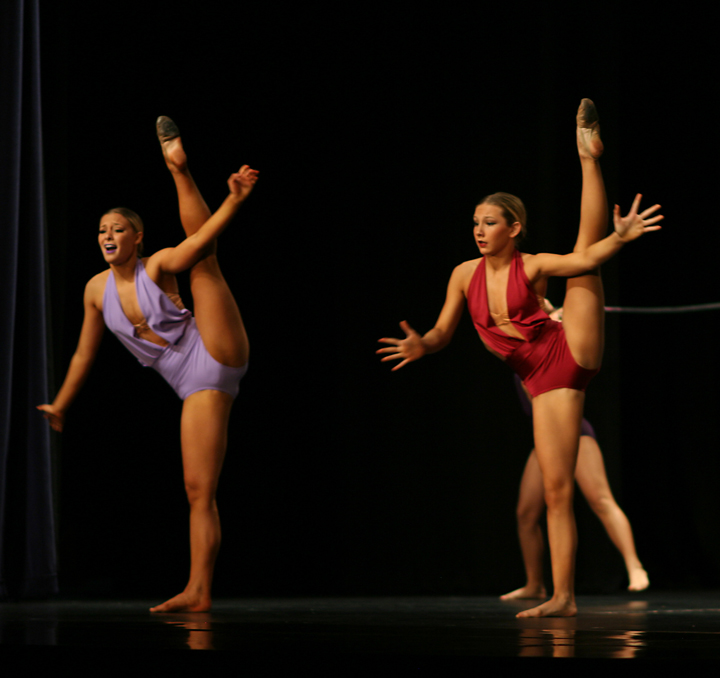 Although I was a foreign object in this world of females I found myself entranced by them and the passion that brought them together—dance. Being male I couldn't help but notice all the female forms around me. Being dancers the base of their attire was usually a form fitting leotard. For others it was tight black shorts. Whatever the attire, there were accentuated female forms on all sides. The femininity of Mother Nature had never been so apparent.
From the base attire wonderful things happened. My mind is still swimming from all the colors and textures and creative combinations of fabrics and shapes that made up their costumes. Of the hundreds of teams there no two looked alike. There were tutus, lace, bustles, masks, hats, fake buns or long locks. The air shimmered with sequins. Faces were heavy with rouge and liquid eyeliner. Rhinestones sparkled from cheekbones. I felt I had stepped into an animated world of Miyazaki. Individually all these things sound simply cute and girly, but they came together in costumes that enchanted and foreshadowed stories that were to be told.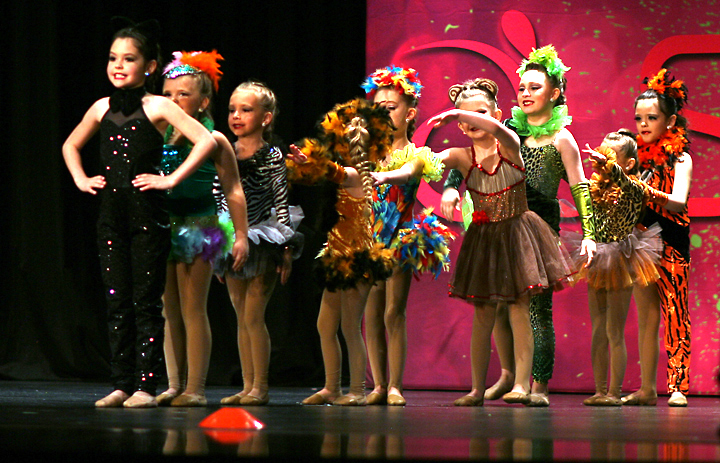 I came around the corner of a hallway and stumbled upon a team full of very young girls in bright green. Each girl was an individual having her own experience yet as a team they moved together fluidly and synchronous in a way that made me happy. A little girl not much higher than my knee walked past me. She was dressed in a sassy school girl outfit with plaid skirt, knee socks, and tennis shoes. It wasn't just what she was dressed in, but the confidence with which she walked. She seemed to already be feeling the sassiness from the dance I would see her team perform later. An older team walked by in flowing white. They were just teenage girls with all the attendant problems that come with that age, but in their costumes and brought together by dance they were momentarily something from a higher, more graceful world. A boatload of five-year-old sailors strutted by. They were outrageously cute. All day long I was swept away by theme and color come to life.
The best part came in the auditorium. Music, lyrics, color, and motion combined into a magic that held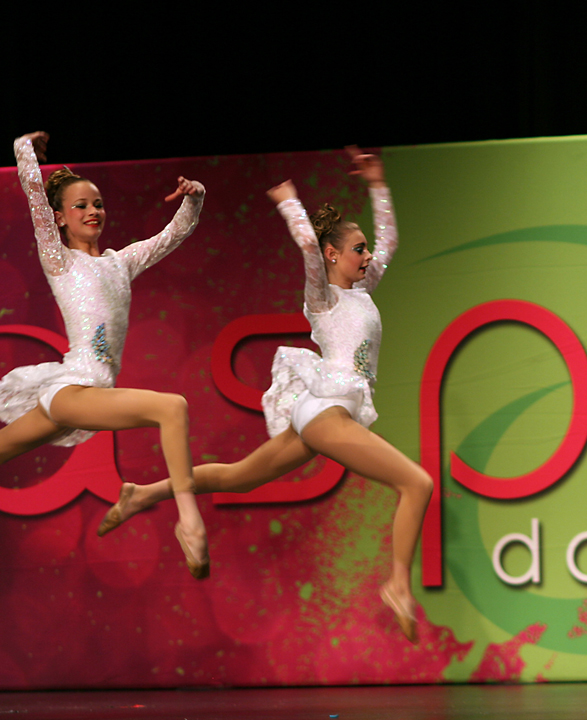 me spell bound. The music enticed my heart. The lyrics intrigued my mind. The choreography transformed the music and lyrics into something that made life bloom in my soul.
Dance is an art form, of course, but an art form with a difference. It combines athletics with art. I've watched my daughters doing crunches and planks and other preparatory exercises in quantities that would kill many middle-aged men. In the performances I was thrilled by the leaps and aerials done not only with strength, but with grace and meaning. The teamwork and trust involved in the complicated athletic maneuvers all the while telling a story was inspiring. I watched one nameless girl in bare feet rise up on her toes before rolling her toes under as she stood reaching for the ceiling.
Watching dance is an ephemeral experience. Something powerful happens when I watch, then it fades away after the final pose. I learned that what the girls do on the stage can't be captured. I can only take echoes of what I saw with me. Those echoes are still with me as I've returned to my male world, and they are welcome. My daughters are back to their everyday lives which sometimes involves clashing with their brothers. I have memories of them, though, on stage smiling in the joy of dance amid the other girls. That day has only made my male world richer.
Tory C Anderson is the father and Dad of eight children. He has been employed in telecommunication and computer technology for 25 years. Like most men, Tory has many plans for his life, but he has found that his family has been taking up most of the space. He feels no regrets. Tory's latest Young Adult novel, Joey and the Magic Map is out. You can read more about it here: http://www.ToryCAnderson.com